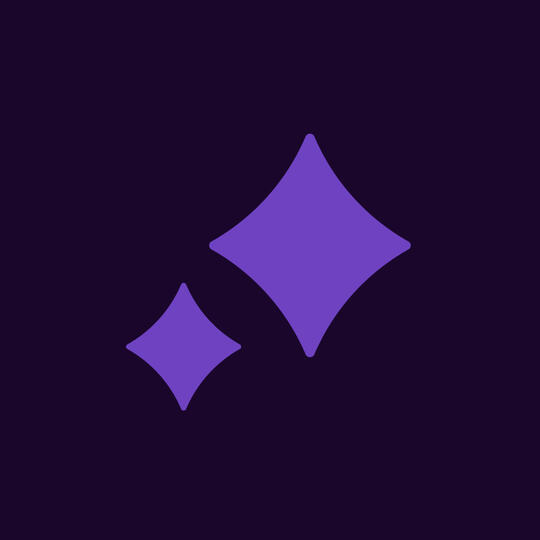 FancyGPT
Save and share beautiful ChatGPT snippets as images, searchable PDFs, and text files
---
Export better looking code snippets, lists, tables, and more.

Choose which messages to include / exclude when sharing.

Select from neon, sketch, dark, and light styles.

Highlight areas of interest in ChatGPT's responses.

SVG path images are rendered below the code.

Save as an image for social sharing.

Save as a PDF for keeping and sharing searchable content.

Save as a text file in markdown format for sharing searchable content.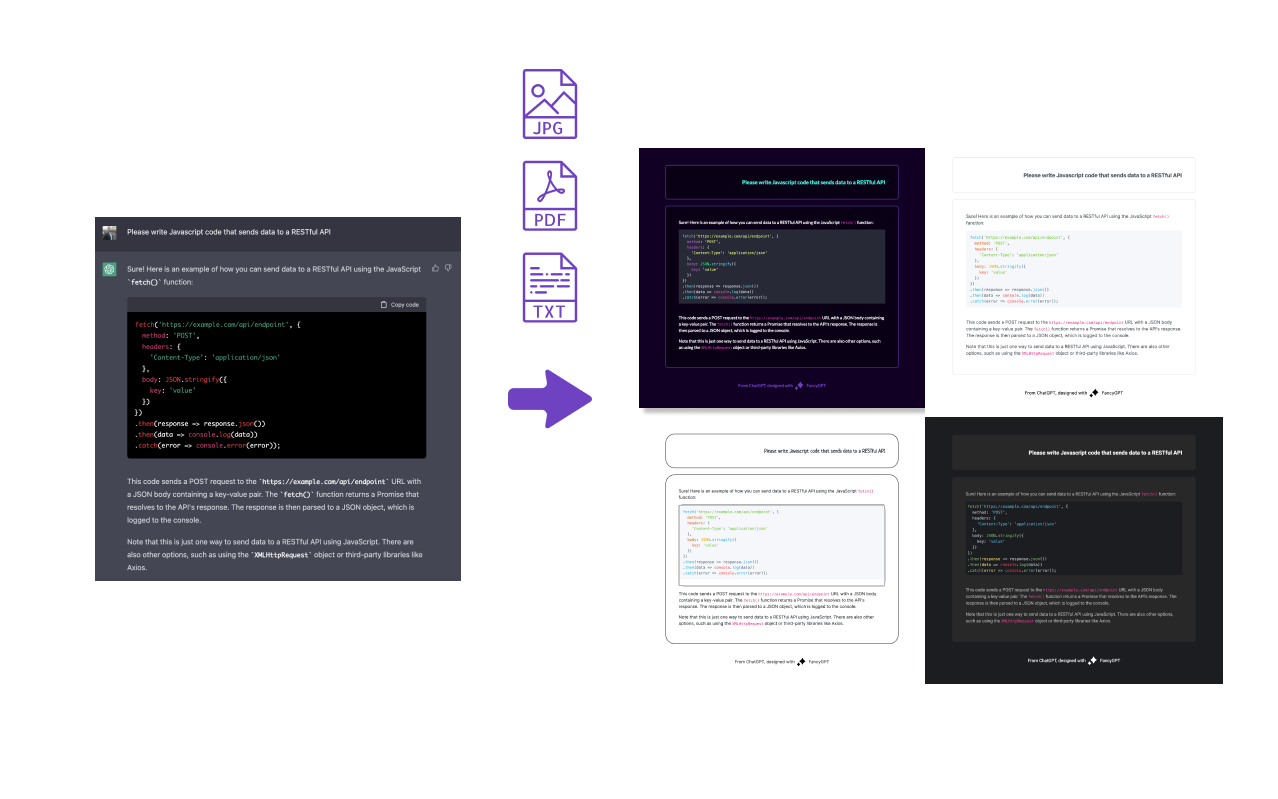 ---
Share your threads as images, PDFs, and text files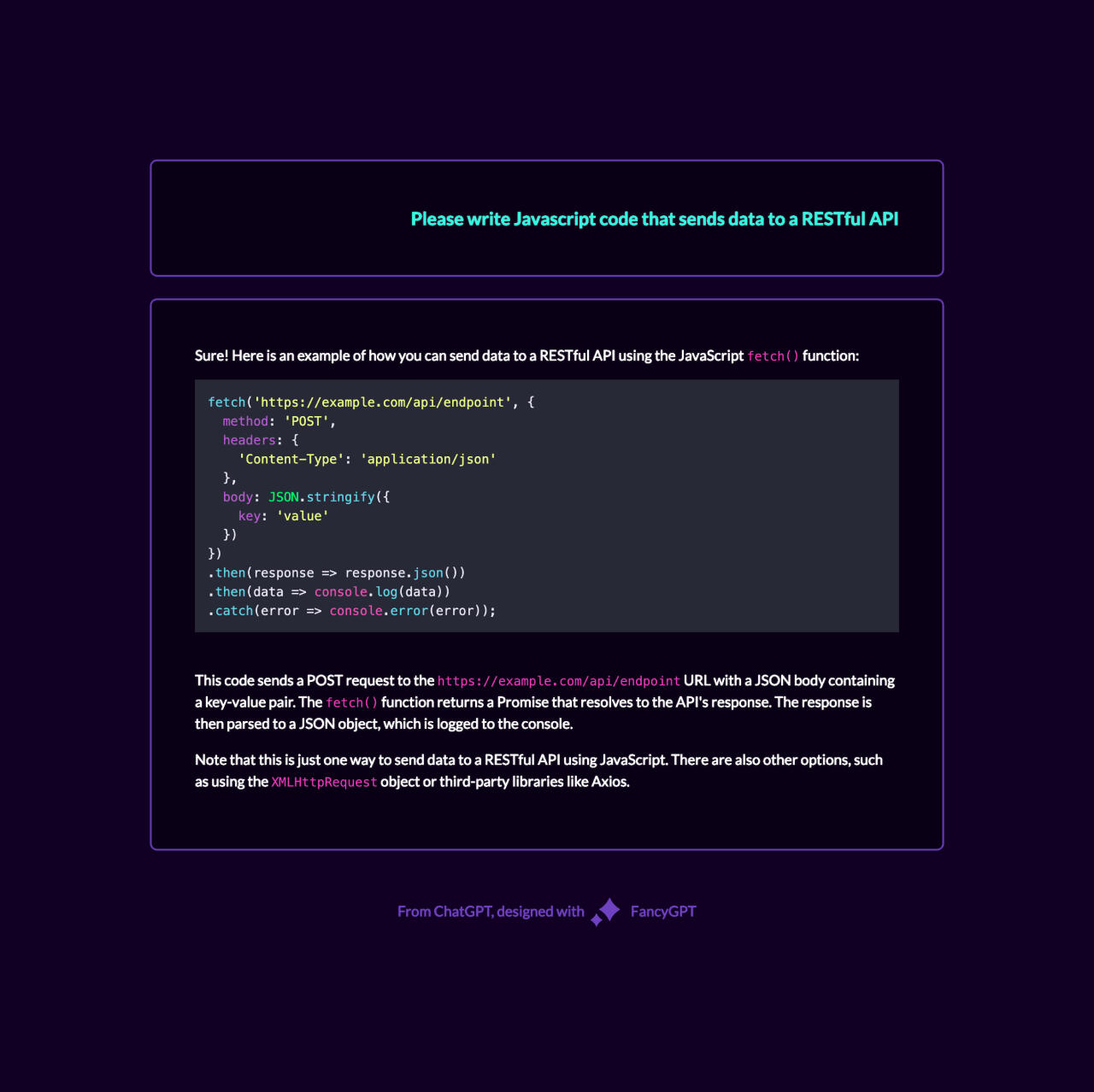 ---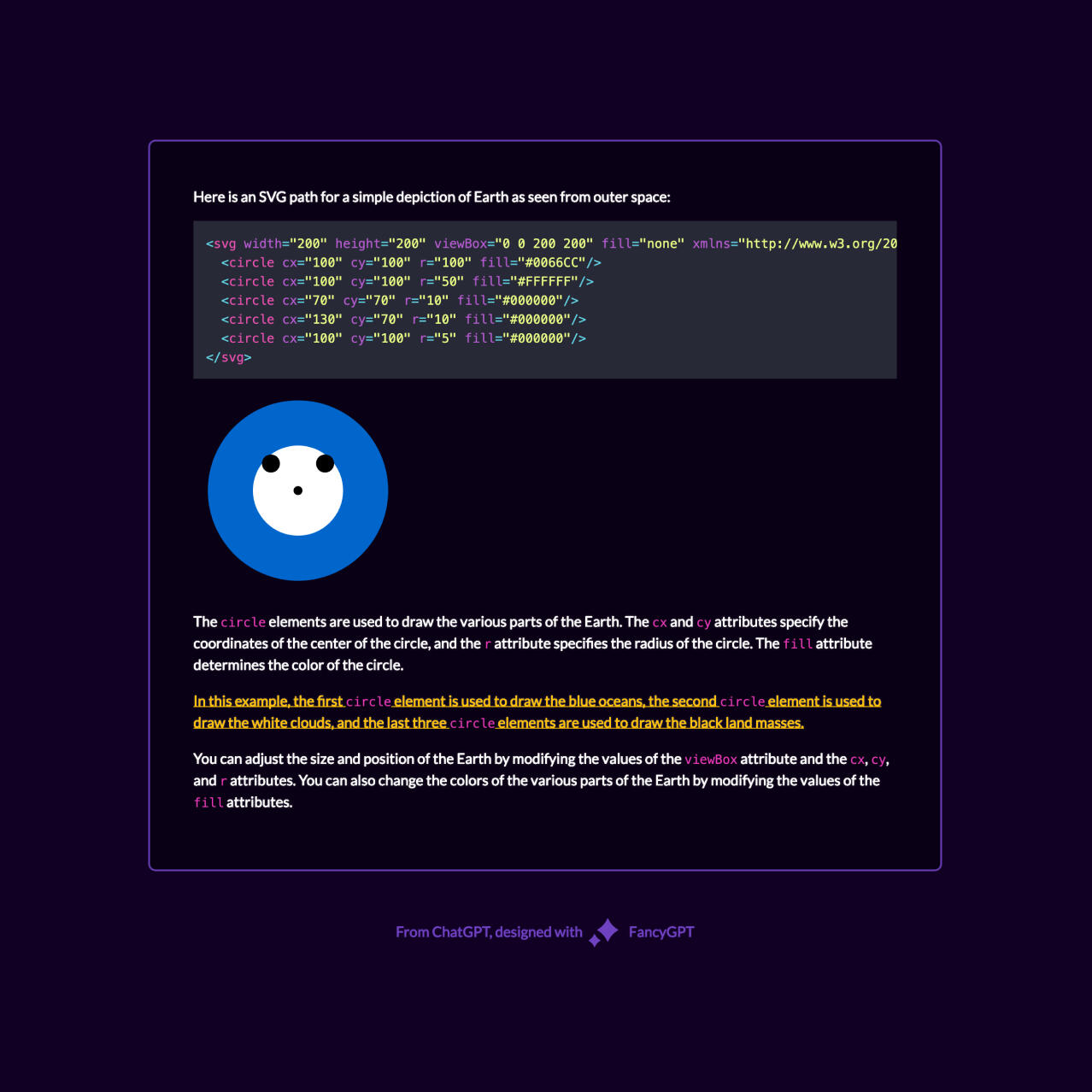 Highlight content, share SVGs and long-form threads
---
Choose from different styles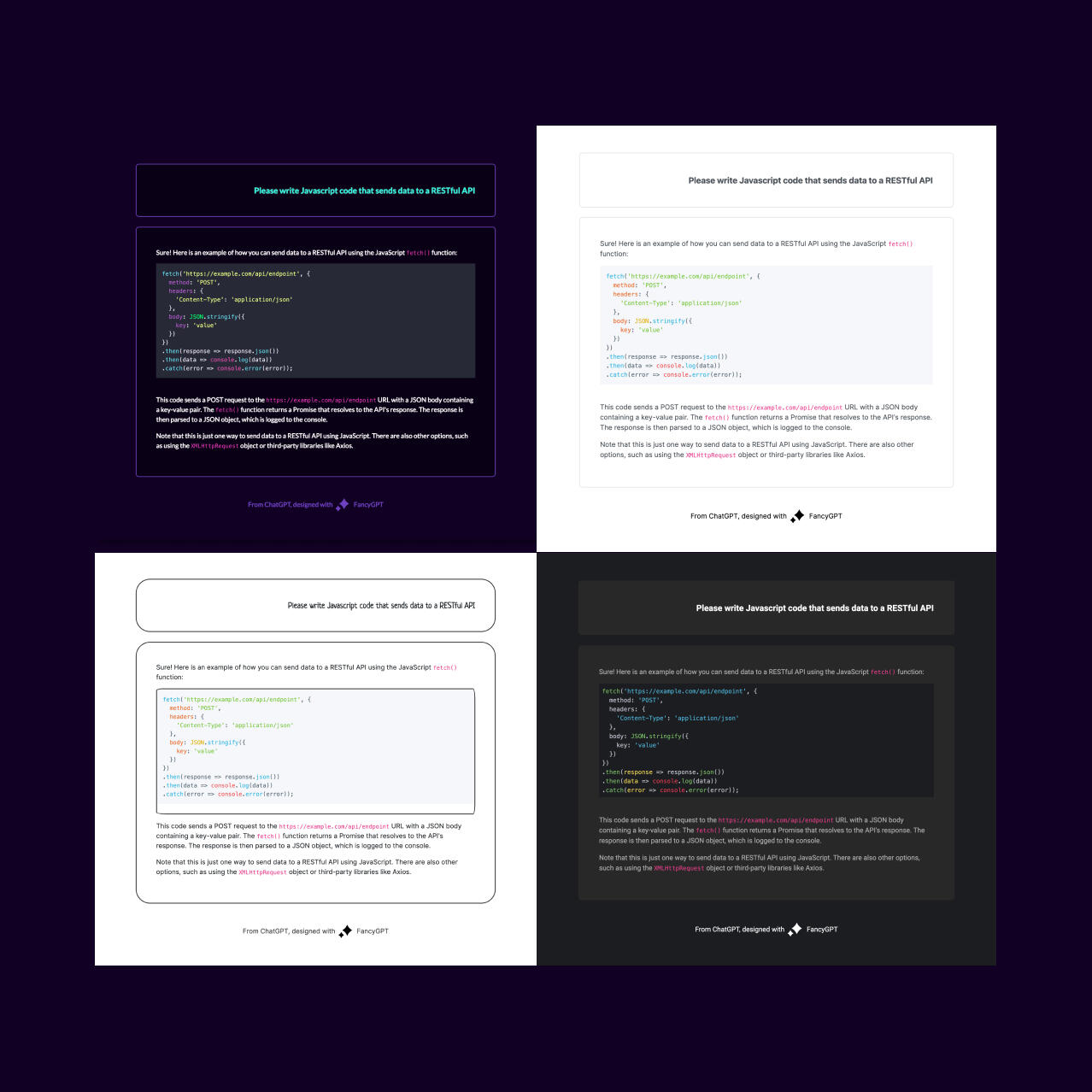 ---
---
Gallery
A gallery of example ChatGPT conversations and snippets made fancy with FancyGPT
---
FancyGPT Updates
Join our mailing list for updates, tips, and tricks to help you better leverage ChatGPT
---
Try our other apps
Interacts
Engaging hybrid and remote workshops and meetings, ready in minutes - interactsapp.com